Availability:

In stock

(7)
Buy 6 for €16,10 each and save 5%
Nat Cool vinho tinto
A light red wine is rare in Portugal. Most of the Portuguese wines are fullbodied, maximum taste. Nat Cool is a wine made to enjoy without thinking too much: light, fresh and natural.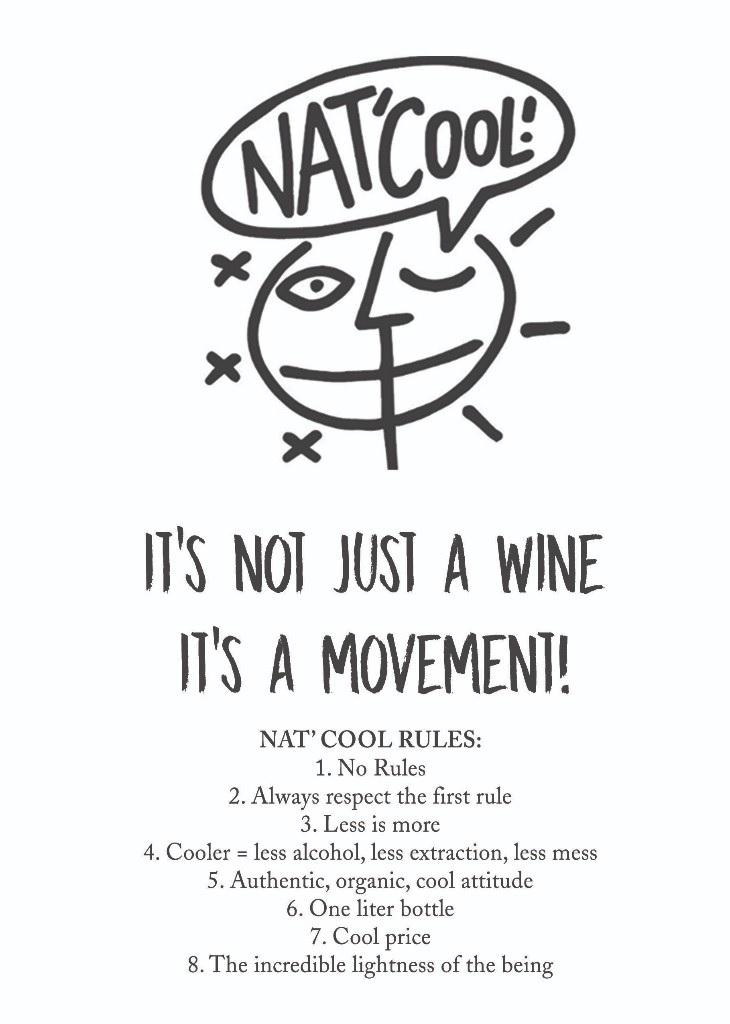 With only 12% alcohol.
1000ml bottle!
Order 6 bottles of Nat Cool vinho tinto and receive 5% discount.
| Ellen Dekkers
15-06-2018 09:03
Ellen Dekkers geeft in Delicious. magazine van juli 2018 het volgende commentaar op Nat'Cool:
'Bij het zien van de (liter)fles sappige Bairrada van de baga-druif uit Portugal loopt het water me al in de mond. Die Baga, berucht vanwege zijn harde tannine, blijkt ook een heel zachte kant te hebben. Er is een nieuwe beweging onder Portugese producenten: authentieke wijn maken die makkelijk drinkbaar is. Lager in alcohol, biologisch en duurzaam. Gemaakt door minder extractie van de druivenschillen, waardoor zowel kleur als tannine minder worden. Wijn naar mijn hart!
SMAAK Transparant van kleur èn smaak, in de stijl van pinot noir. Aardbeien, fris en zacht. Drink hem bij pure, mediterrane gerechten, carpaccio, salade, gegrilde inktvis en zomergroenten van de bbq. Serveren op 12 graden Celsius.'
| Perswijn koopgids
08-06-2018 16:57
In de koopgids voorjaar/zomer 2018 van Perswijn krijgt Nat' Cool vinho tinto 2016 de volgende beoordeling:
Geur: kersen, wat kruiden
Smaak: mooi licht en fris, fijn zoetzuur, opwekkende, natuurlijke zomerwijn

Eervolle vermelding in de categorie Rood boven 15 euro
4.5
stars based on
2
reviews